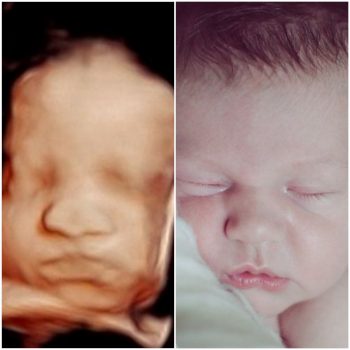 See Your Baby in 5D HD
We use the most advanced ultrasound technology in the industry.
With 5D HD, you can see your baby with a new level of detail & clarity that has never been possible before with the old 3D/4D.
Incredible 5D HD shows your baby in realistic, true-to-life skin tones & uses a digital flashlight to give you the best ultrasound pictures possible.
Why Choose 3D Baby Boutique?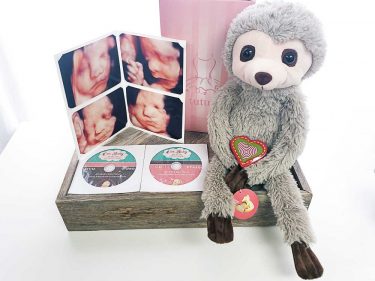 Packages for everyone, in everystage of pregnancy.
Kelsey B.

We took our two kids to get a sneak peek at their baby sister in 5D/HD over the summer and it was such a wonderful experience! Christina was so accommodating and the atmosphere was quite relaxing. She was able to capture some great images despite baby sleeping and pressing her face against the amniotic sac. 😆 I gave birth a few weeks ago and I must say, the photos I had done around 32 weeks looked so much like her!

Jaime W.

Christina took a last minute appointment for my sister and I when another place bailed on us two days before our gender reveal party. She was so unbelievably nice and we were so grateful she was able to squeeze us in. The office is adorable and Christina was beyond patient with our less-than-cooperative babies. Thank you so much!!!

LifeWith N.

I recently went here to find out the gender of my 4th baby and I had the best experience. I only got the 2D because I plan on going back to see his little face in the near future! The ultrasound tech was so sweet and calm. My son is very active and she worked around all his movements and made sure I got to see every angle of the cuteness! I'll definitely be going back very soon to see his face! Thank you so much!!

Kenzie S.

We went last week and it was a great experience. She was very nice and informative to what we were seeing. The room was very cozy and there was a little spot for my three year old to stay distracted and play. We were able to find out the gender of our baby at 15 weeks! She made sure she was very sure before sharing the news!

Taylor H.

Absolutely love the service, ultra sound tech is amazing. I love the vibe of the business. Fast and efficient. Definitely will be back.

Stefhanie R.

We just had our 4d/5d scan with Christina few days ago and absolutely love the results! She definitely took time to get the best picture although my unborn son is definitely not into cameras. He continued to block his face with his hands and also playing with his umbilical cord but Christina was very patient with us. Thanks Christina!!